Carol is an
excellent
Coach! He exceeded the expectations I had when I sought her help aiming to achieve - in the
very short term
- a professional goal. Throughout our entire process, she was transparent, impartial, and "
straight to the point
". In addition, she used and
recommended tools
that help me to be even more practical and objective; understand that problems and opportunities go hand in hand; understand that "genius ideas" are not always feasible. I recommend.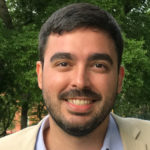 Carolina is an excellent professional,
fast, assertive and proactive
. In addition, she is
humorous
and develops great relationships with the people around her. It was a great experience to have her as a co-worker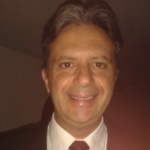 Carol is an
excellent
professional!! Given the difficulties she was facing, she managed to reverse the scenario and using
great tools
helped me to trace a path so that I could follow in achieving my goals and objectives!! I
highly recommend
Carol's services, a qualified professional with great experience!!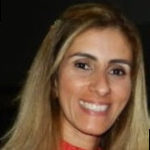 Carol helped me recently through an
online session envision success
. That is all it took. Her
strategic methodology
and
honest attitude
helped me view my professional profile from a different perspective and understand the differences between all my experience and relevant experience. She truly is the go-to person for career advice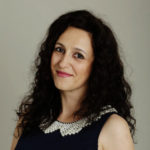 Carol Palombini is a very competent professional and committed to the job. Her
strategic skills
as a consultant helped us a lot at Fasoti, by creating the best
HR policies and practices
.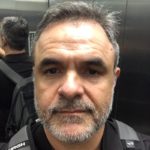 Carol is a properly
international senior HR professional
. She is bilingual and successful at working at senior levels in a global business. She has an excellent understanding of what it takes to build and manage an HR function in a commercial environment. She's very
strong in relationship skills
and able to balance a heavy workload in
challenging business
situations. She shows vision and perseverance as an HR leader.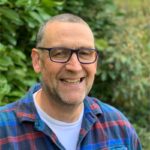 Carol is a very dedicated and competent professional, with very
positive energy
and a relentless pursuit of
excellence
. We worked together at RTM where she implemented the HR area including the development of strategic and tactical HR planning, policy definition, among others and also acted as
a mentor
helping me and other managers in
leadership
issues and
decision-making
processes.
Carol is a very
strong
woman, she knows what she wants and through a lot of studies and her technical and
behavioral knowledge
, she reaches her goals. She focuses on the customer and is extremely dedicated to them, delivering with
excellence
all the projects assigned to her. As a manager, she seeks to develop the team, encouraging and challenging the team to deliver high-quality deliveries in line with
corporate strategy
. A professional who works in a very collaborative, didactic and strategic way. Having Carol as a manager was excellent for the consolidation of my career, due to her ability to create processes, corporate programs and training that are always
aligned
with both the
culture
and the strategic objectives. She helps you build the projects
based on a real need
.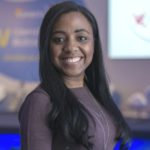 I
highly recommend
Carol as a LinkedIn Consultant. She knows HR, recruiting, and the
Linkedin
games very well. I believe such service is so important when the time comes to moving ahead or re-starting professionally that I have
offered her service as a gift
to two relatives. It is much better not to "give the fish" but to "teach how to fish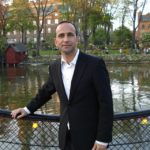 Phenomenal!
I can say with certainty that this is the correct word to describe what it is to be Carol's client. In just
2 months
she made me see and think in a completely different way that made me able to make decisions from a new perspective. I can definitely say that she is
the best HR consultant
whether to review your career, to help you get back on the market, or to restructure your company.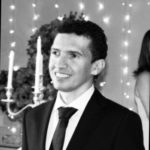 Carolina has extensive experience in
Human Resources
and especially in structuring new
rojects
. She is willing to face new challenges even with a short period of time. She has a good perception of
ecruiting
new talents and looking for a variety of solutions. Carolina was a key player in organizing the Confederations Cup.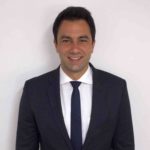 Extremely focused on
goals
, Carolina is an
admirable
professional. Patient and
committed to teaching
, I was fortunate to report directly to her, an incredible manager and advisor, whom I hope to be able to meet again in the near future of our professional lives.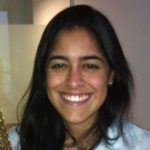 Carol is proof that a
coach leader
not only develops people's potential to achieve results but also raises the level of motivation and sense of belonging of the team to the point where they go beyond their jobs descriptions. Teamwork was something so easy and complete in the team... Carol was, without a doubt,
my best leader
.